Now incorporating 66 Series and 70 Series
Now with Philips Premium White Ra90 this LED downlight is less than 100 mm in height and comes with a 40° multi-faceted reflector as standard.
The die-cast twist and lock bezel allows for a range of interchangeable accessories and is compatible with the PI200 Plaster in kit.
It has options for 25° narrow and 60° wide multi-faceted reflectors as well as 50° satin and 40° specular options. Offered in a range of lumen outputs, dimming and emergency conversion options. It complements the LED gimbal 79 series.
Available with an IP65 sealed bezel option.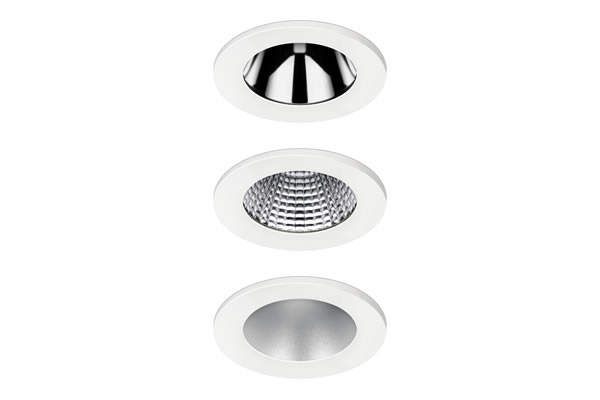 Contact Us

Complete Lighting Services Ltd
Rooksdown House
Southern Road
Basingstoke
Hampshire
RG21 3DZ.
Tel: 01256 811600
Fax: 01256 811601
Email: sales@completelighting.co.uk